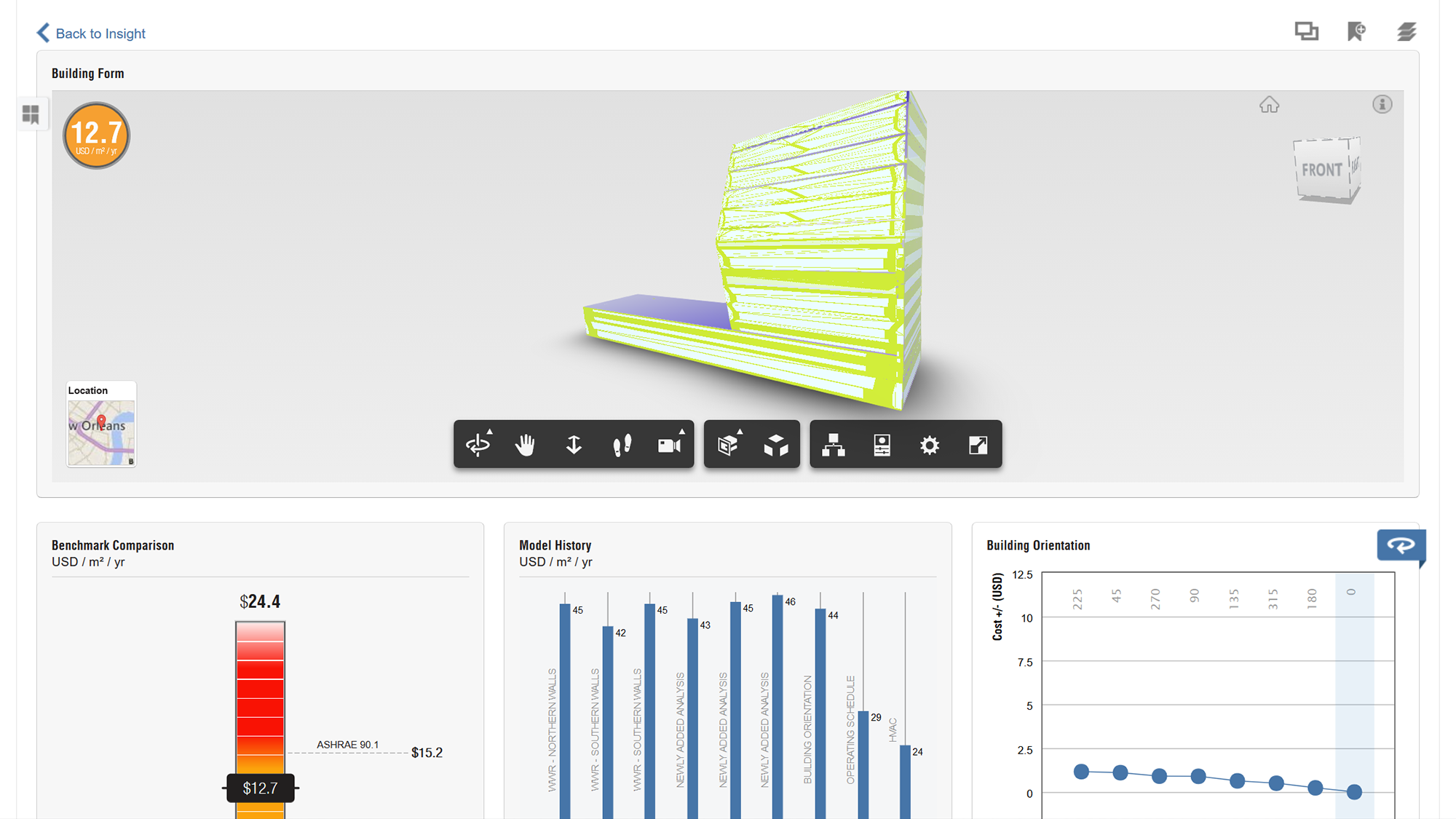 With a FormIt Pro subscription you have access to Energy Analysis with Insight:
Analyze early stage design models with Green Building Studio's analysis engine.
Connect to a dashboard view of your results of your design, and compare options.
Adjust the Energy Analysis factor widgets like Window to Wall Ration, Building Orientation, and others.
Summarize your building's energy impact with a single number calculated as a bottom line cost per area.
Save your Energy Analysis results for future review with clients and other stakeholders.