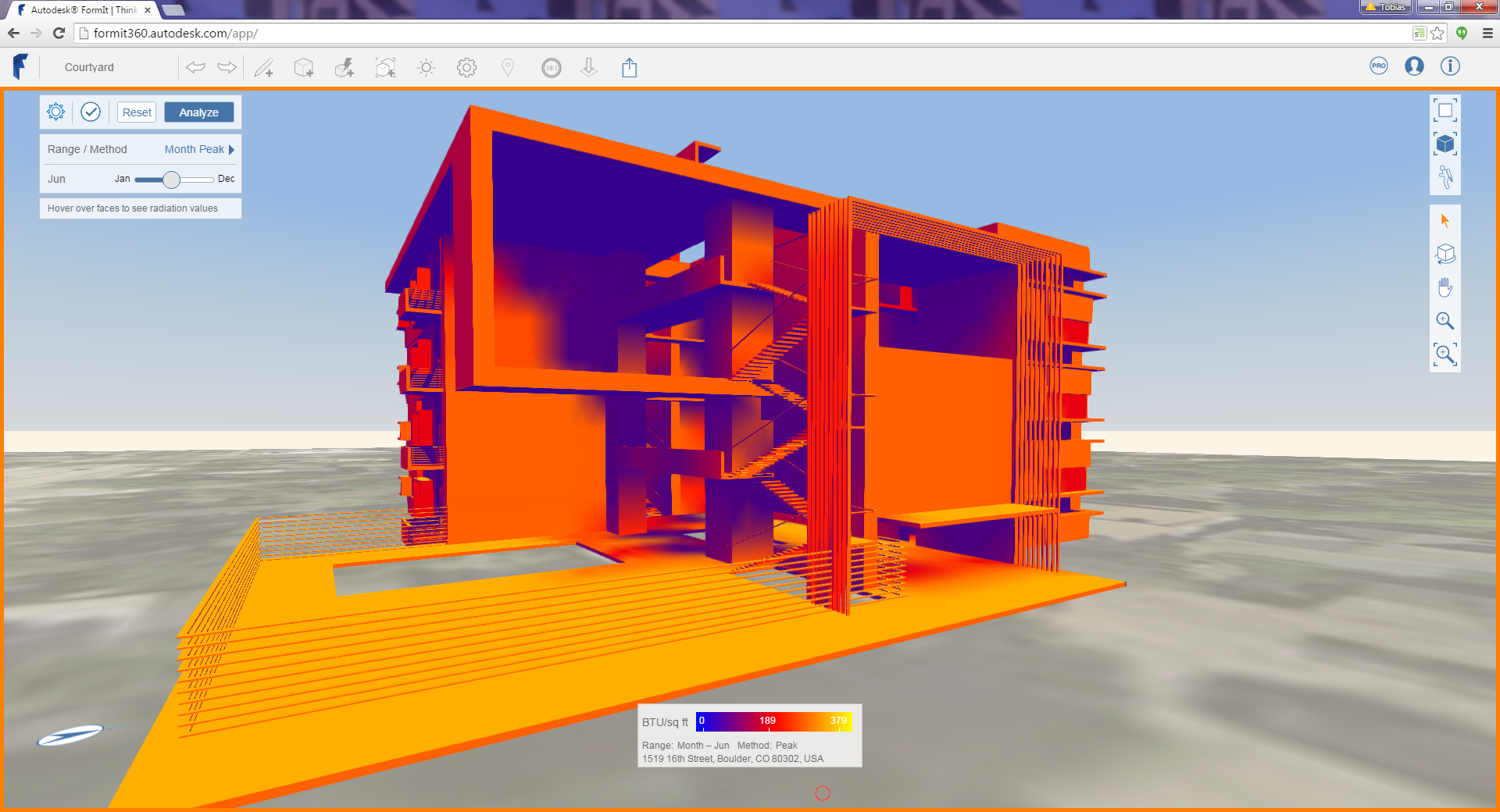 With a FormIt Pro subscription you have can visualize the sun's impact on your building:
Specify relevant faces to be analyzed for solar impact.
Visualize results in seconds within the app canvas.
Hover your mouse or input point to see specific calculated values of solar impact.
Choose to view results as a monthly glazing study, or as a yearly solar panel feasibility study.