This year marked our fourth Autodesk University conference as the FormIt team - and the third "birthday" of the product! This year was all about adoption. We had at least nine customer-driven classes focused on FormIt 360 and a number of other classes where the app was used within other workflows. Videos of some of these classes should be online later this month. While AU is exhausting, on a personal level it is a great feeling to meet and speak to so many passionate users.
I teased out a video from the conference showing FormIt 360 working on the iPad Pro. While it works as-is, we are working hard on an official release taking advantage of the full resolution, split screens and the Apple Pencil! Coming soon...
And 3 years later? #FormIt360 is now on #iPadPro with #ApplePencil - track down @TomVollaro at #AU2015 for a demo! pic.twitter.com/i0ykvhw7YE

— Autodesk FormIt (@FormIt360) November 30, 2015
The classes were standing room only (see a photo from Mike Engel's class below) For Carl Storms and Kal Houhou's classes - extra sessions were added.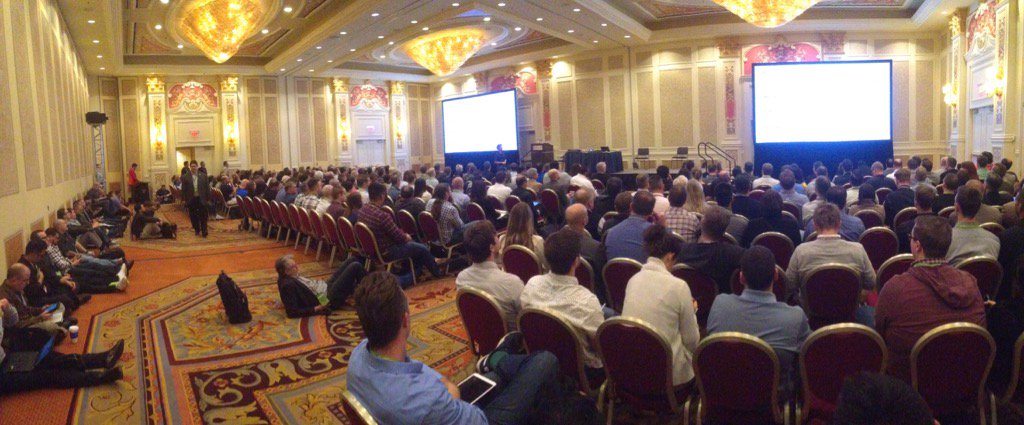 Last but not least, we hosted our first (and hopefully annual) FormIt Throwdown on the show floor. Brandon Wlosinski, Mike Engel and Kal Houhou all put in a great effort to design a wedding chapel in FormIt in under 30 minutes. Everyone had a great time. The free-flowing FormIt Fizz's sure helped! Brandon won the judges over with his "Chapel of the Hunka Hunka Burning Love." Apparently, Mike wants a re-match next year.
. @bwlosinski going head to head with other @FormIt360 users at #AU2015 in the FormIt throwdown pic.twitter.com/Ca3j3IoRCj — Dan Siroky (@dansiroky) December 2, 2015